It is our ultimate goal to make working with Meraki Conscious Creatives a no-brainer for our clients. We understand that you are busy, and that keeping up with the ever-changing technology and platforms can be overwhelming for already time-crunched business owners and professionals. It is our goal to make it super simple for you to accomplish your design and marketing goals. You can sit back and relax and let us handle the technical and complicated stuff.
Once you have completed your initial consultation, accepted the quote, signed our client agreement and paid your initial deposit, our Client Assessment stage begins. We have implemented a simple step-by-step discovery process to help us help you come up with a plan that delivers better leads and attracts more clients to your business. Our goal is to turn your projects in to lead generation machines. We can do this by better understanding your business and your goals.
We begin with a questionnaire to gather pertinent account information and an assessment of your current branding and marketing assets. This discovery process is very important in helping us understand your brand so we can best serve you.
After completing your assessment we will have a better understanding of how to proceed. We will have a more in-depth session to discuss your goals and get an idea of what you are envisioning for your project, what functionality you need and what, if any, third party products are right for you.
Once we have a plan of action we will need to gather your content. We try to make gathering content as easy as possible for you by providing you with a specific list of what we need, along with instructions on how to gather that content and tips on what makes for the best content. We can set up a free Dropbox account for you to submit multiple files and to keep all project communication in one central place.
Once we have sufficient content gathered and a plan in place, we began a preliminary design - implementing all the content and ideas gathered in the previous steps. We try to keep you involved during the design phase as much as possible so we can ensure we are on the right track. We will present the design and ask for your feedback, make corrections and changes as needed until the project is to your satisfaction.
The approval process involves going through the project, proofing, fact checking, debugging and making sure everything is functioning as it should be and that the overall look and feel meets and exceeds your expectations. We suggest taking time to look the project over with fresh eyes a few times. Once the project is to your satisfaction and you give the thumbs up, we collect final payment and we are ready for launch.
Once the project is approved the files are off to the printer, submitted to the app store, uploaded to the server, or set free to zoom through the interwebs. Depending on the nature of your project, we will handle the details of the launch so you can sit back and enjoy your new site, app or print project.
Meraki Conscious Creatives | Process
This website stores cookies on your computer. These cookies are used to collect information about how you interact with our website and allow us to remember you. We use this information in order to improve and customize your browsing experience and for analytics and metrics about our visitors both on this website and other media. To find out more about the cookies we use, see our Privacy Policy.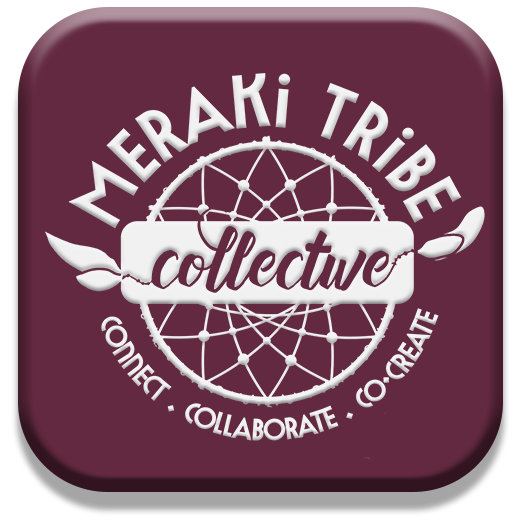 Find us on Meraki Tribe Collective